Lauryn C., a Grade 8 student here at MDJH, is a finalist in a design a mask contest for Hockey Canada's women's team! We only have until Sunday to vote. This is extra special to her because she won the World Junior design a mask contest in 2017. She would be thrilled to say she had the opportunity to design both the men's and women's goalie masks for Hockey Canada. Thank you in advance for your support!
Click here to vote by Facebook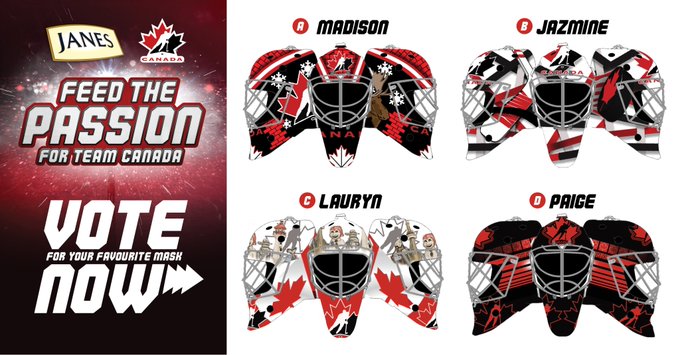 Lauryn's mask is Design C.